Asset Publisher
Asset Publisher
Akcja #sadziMY - czeka na Was milion drzewek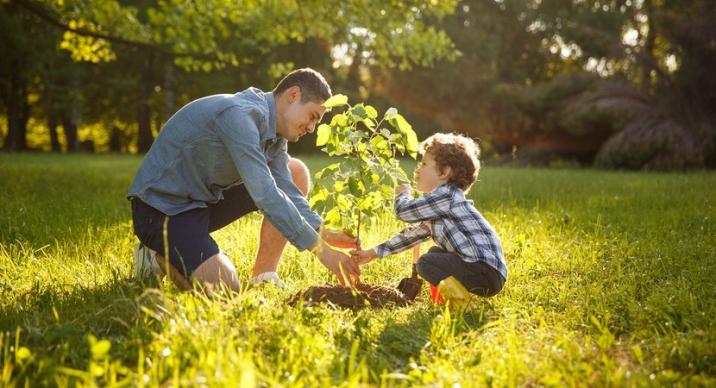 Rusza ogólnopolska akcja #sadziMY z udziałem Pary Prezydenckiej. W najbliższy czwartek i piątek we wszystkich nadleśnictwach w całej Polsce każdy chętny otrzyma sadzonkę. Do rozdania mamy aż milion młodych drzewek. To już trzecia edycja naszej wspólnej akcji.
– Lasy, drzewa zapewniają nam tlen, oczyszczają powietrze, wpływają korzystnie na klimat i na nasze samopoczucie. Są domem dla wielu gatunków roślin, grzybów i zwierząt. Dostarczają najbardziej ekologiczny surowiec, drewno, tworzący domy również dla nas – podkreśla Józef Kubica, p.o. Dyrektor Generalny Lasów Państwowych. – Lasów w Polsce stale przybywa, zajmują już jedną trzecią powierzchni kraju. Akcję #sadziMY organizujemy po to, żeby jednoczyć nas wszystkich wokół przyrody, bo to nasze dobro narodowe, które musimy razem chronić i pielęgnować.
W siedzibach nadleśnictw udostępnimy każdemu chętnemu sadzonki rodzimych drzew i podpowiemy, w jaki sposób i gdzie najlepiej posadzić poszczególne gatunki. Pamiętajmy, że niewielkie dziś drzewko wyrośnie na kilkudziesięciometrowy okaz. Takie drzewo to znakomity sposób, by upamiętnić ważne wydarzenie dla rodziny czy lokalnej społeczności. I powód do spotkania w gronie bliskich i przyjaciół.
Naszą akcję oficjalnie zainaugurują Prezydent Andrzej Duda i Pierwsza Dama Agata Kornhauser-Duda. 1 października Para Prezydencka weźmie udział w sadzeniu drzew w Nadleśnictwie Piotrków, wspólnie z pracownikami administracji publicznej, harcerzami, żołnierzami, strażakami i pracownikami Lasów Państwowych. Na powierzchni ponad 3 ha w Lesie Wolborskim na obrzeżach Piotrkowa Trybunalskiego zasadzone zostaną sosny, buki i jarzęby.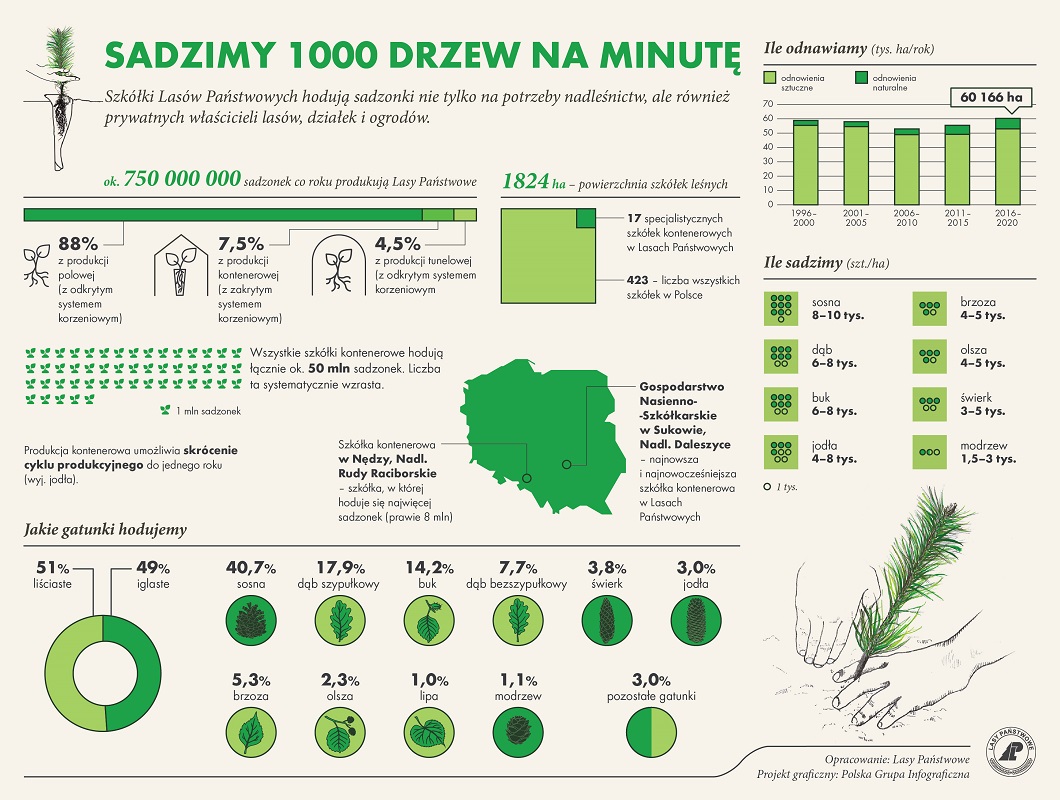 Na załączonej mapce można znaleźć najbliższą siedzibę nadleśnictwa – ich adresy są widoczne po przybliżeniu mapy. Drzewka będą rozdawane również w centralnych punktach miast, w których swoje siedziby mają regionalne dyrekcje Lasów Państwowych. Przygotowaliśmy w sumie aż milion sadzonek. Będzie je można odbierać w czwartek i piątek (30 września i 1 października) między 10:00 a 15:00 lub do wyczerpania zapasu przygotowanych drzewek.
Asset Publisher
Asset Publisher
Asset Publisher
Asset Publisher