Asset Publisher
Asset Publisher
KOMUNIKAT ws. ASF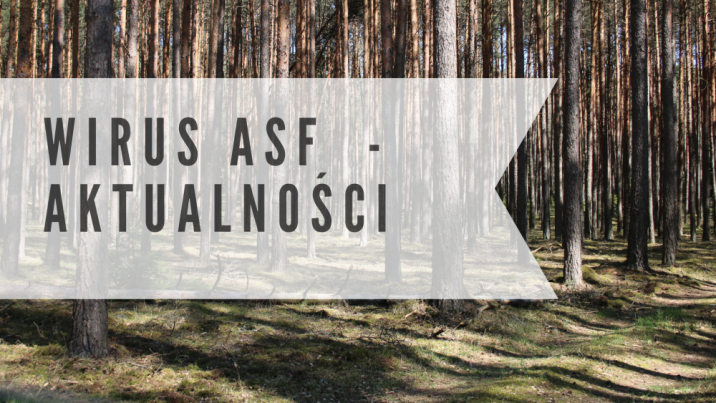 Nadleśnictwo Lubsko informuje, że na określonych obszarach zarządzanych przez nadleśnictwo zdiagnozowano przypadki wirusa afrykańskiego pomoru świń (ASF).
Bieżące informacje, w sprawie zwalczania afrykańskiego pomoru świń u dzików można uzyskać w Głównym Inspektoracie Weterynarii (GIW) - link: https://www.wetgiw.gov.pl/nadzor-weterynaryjny/afrykanski-pomor-swin, pod nr tel. +48 22 623 20 89 i +48 22 623 17 17 lub wysyłając elektronicznie pytania na adres: asfpytania@wetgiw.gov.pl.
Aktualna mapa ognisk i przypadków ASF w Polsce, a także aktualny zasięg obszarów objętych restrykcjami (zgodnie z decyzją wykonawczą Komisji Unii Europejskiej 2019/195) znajduje się na stronie GIW https://bip.wetgiw.gov.pl/asf/mapa/
Stosowne Rozporządzenia Wojewody Lubuskiego w niniejszej sprawie znajdują się na stronie Dziennika Urzędowego Województwa Lubuskiego http://dzienniki.luw.pl/actbymonths
Afrykański pomór świń to szybko szerząca się, zakaźna choroba wirusowa, na którą podatne są świnie domowe oraz dziki. Ludzie nie są wrażliwi na zakażenie wisusem ASF w związku z czym, choroba ta nie stwarza zagrożenia dla ich zdrowia i życia.
W przypadku znalezienia martwego dzika lub zauważenia nietypowych zachowań wśród zwierząt w gospodarstwie trzody chlewnej, należy niezwłocznie zgłosić sprawę dzwoniąc na nr 112 lub 997. Ponadto, warto skontaktować się z właściwymi miejscowo lekarzem weterynarii.
Wirus ASF nie stanowi zagrożenia dla zdrowia i życia człowieka. Świnie domowe i dziki to główne źródło zagrożenia. Aby zapobiec rozprzestrzenianiu się choroby, ważne jest przestrzeganie podstawowych zasad bioasekuracji, gdyż wirus ASF zagraża utrzymaniu populacji wspomnianych zwierząt.
Asset Publisher
Asset Publisher
Asset Publisher
Asset Publisher