Asset Publisher
Asset Publisher
FOREST DISTRICT ARRANGEMENT
The Forest District Lubsko is basic, independent organizational entity of the State Forests working pursuant to the Forest Act. It is subordinated to Regional Directorate of the State Forests in Zielona Góra, which supervises and coordinates all the actions within its territory.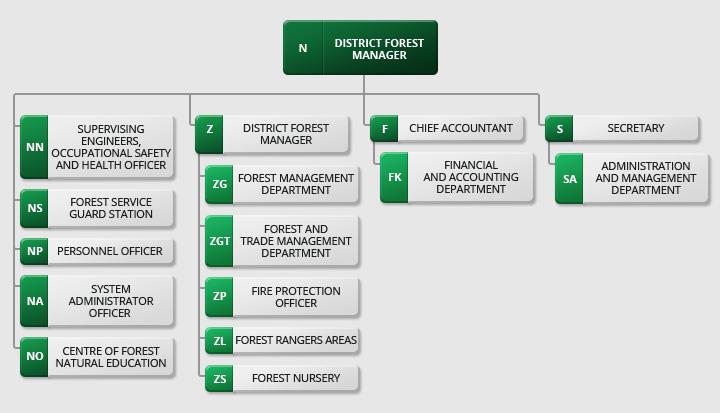 The Forest District Lubsko is divided into 17 Forest Rangers Areas. Within the Forest District, there is the tree nursery "Marianka" and the Centre of Forest Natural Education in Jeziory Wysokie.
The most important posts in the Forest District and scope of duties:
District Forest Manager – is the head of the forest district, manages the whole entity as the basic unit of the State Forests and is responsible for the forest district outside.
Deputy District Forest Manager– manages the affairs connected with the production zone in the forest district and , is responsible for appropriate Sub-District Forest Managers work.
Supervising Engineer – the worker of internal control, who carries out the control over the correctness of forestry operations performance, protection of resources and accesses to the forest, including giving instructions approved by the District Forest Manager of the forest district.
Sub-District Forest Manager directly manages the Forest Rangers Area and is responsible for the whole issues connected with running the forestry and for the protection of mandated Forest Rangers Area property.
In order to helptheSub-District Forest Manager, the District Forest Manager assigns the Deputy Sub-District Forest Manager, trainee or other assistant workers, who are directly subjected to the Sub-District Forest Manager.
Forest District Secretary deals with all the things connected with the whole administrative services of the forest district and is responsible for administering infrastructure and repairs' matters.
Forest Service Guard Station is an organizational entity by the forest district, established to combat crimes and fight infringements as regards forest poaching. The Station is managed by the Chief Commander of the Forest Service Guard, who supervises guardians.
The Forest Rangers Areas with its division into forest Sub-Districts:
I Sub-District Brody:Nabłoto, Jeziory Dolne, Nowa Rola, Marianka, Gręzawa, Tuplice, Zasieki, Marianka.
II Sub-District Lubsko:Przyborowice, Starosiedle, Dąbrowa, Mierków, Biecz.
III Sub-District Jasień:Jasień, Świbna, Łukaw, Bronice, Czerna.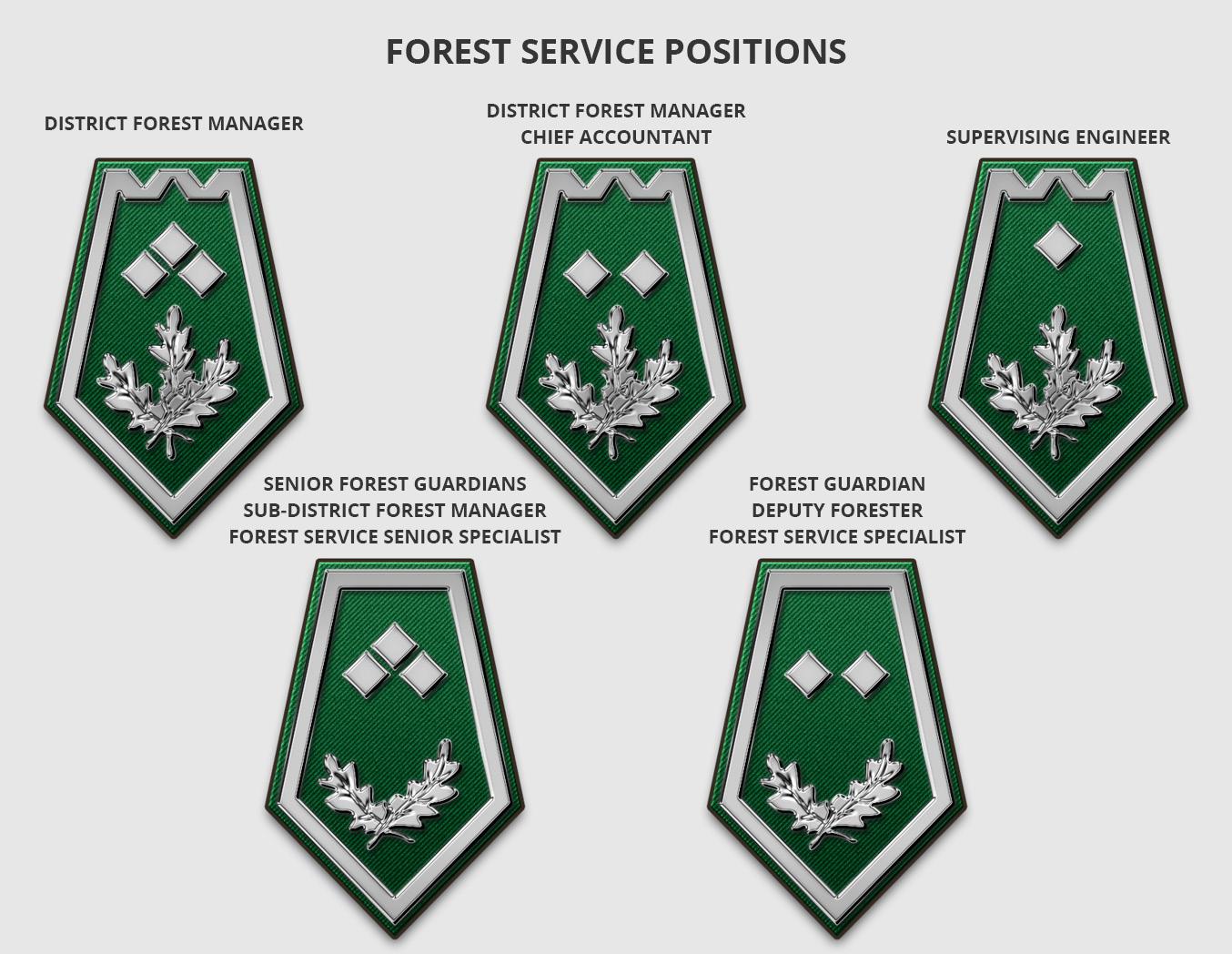 Asset Publisher
Asset Publisher
Asset Publisher
Asset Publisher